Save My Skin Skincare Kit
Reisestørrelser
Save My Skin Skincare Kit
Få med gratis toalettmappe!  Dette rensekittet er perfekt for å teste ut produktene eller å ha med på reisen. Magical Peel er en mild enzymepeel som effektivt fjerner døde hudceller og får frem gløden. Foaming face wash og Balancing tonic passer alle hudtyper og aldre. Alt kommer i en praktisk toalettmappe, klare for å dra på tur sammen med deg!
What does it do
Description
I denne pakken får du en fullsize av Magical Peel, en effektiv enzymepeel som fjerner døde hudceller og får gløden frem i huden. Du får også en reisestørrelse av vår bestselgende rens Foaming face wash, samt Balancing Tonic.
Key features
Key features
There are many benefits to regularly exfoliating your skin with products and frequencies tailored to your skin type, including:
Smoother skin surface
No dead skin cells
More glow
Increased cell renewal
Reduced incidence of pimples and blemishes
Better effect of other skin care products
Gives

0

BeautyPoints
More than 25 in stock
Free shipping on orders above 2000.-
Ships within 1 business day!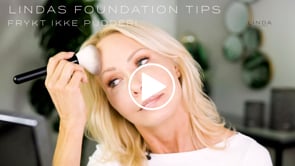 Linda's tips
Sheer Powder Foundation
How to use Sheer Powder Foundation for an even nicer finish?
Spin the movie and see how I do it!
We know skin
Filter reviews
Age:
Skin type:
Rating:
Filter reviews
Write a review and get 10 BeautyPoints =

kr

10
Only logged in customers who have purchased this product may leave a review.