Radiance Booster
Against pigment spots
Radiance Booster
kr 499 – or subscribe and get up to 10% off
Radiance Booster inhibits tyrosinase activity in the skin, which reduces pigmentation. Tyrosinase is the enzyme that converts tyrosine to melanin (pigment) and gives a mottled and uneven skin tone. With Radiance Booster, the transformation is slowed down and the skin becomes clearer. Mix 1-2 drops in serum or cream and voila, you have boosted your skin care.
Counteracts pigment spots
Gives clearer skin
Continue reading
What does it do
Description
As your skin ages, it loses essential nutrients and is less able to recover and repair itself. Boosters help teach the skin to behave younger. Each booster addresses a specific challenge, and you can mix and mix as you wish.
Remember to always use a high sun factor during the day to reduce the chance of new hyperpigmentations and sun damage.
(Old name: Radiance Booster)
Use
How to do it
You can easily adjust the strength that suits you, to treat signs of aging, repair sun damage, reduce dark spots or even out skin tone. Gives a firmer, smoother and more radiant skin as a result.
Use: Apply 2-4 drops on clean face and neck (before serum), or mix 1-2 drops in cream / serum in the morning and evening. You can mix different boosters in the same treatment.
FAQ
Useful info
Boosters are specially designed to enhance the effect of your skincare routine, and are packed with active ingredients to visibly enhance the skin.
With high concentrations of ingredients, each booster treats a specific skin concern - with fast results! For example, if your skin is lined, treat it with our Vitamin A Booster. Or if you want to counteract sagging skin our Peptide Booster will help. There is a booster for everyone.
Ingredients
Contains
Aqua / water / eau, pentylene glycol, polysorbate 20, butylene glycol, glycerin, zinc glycinate, mannitol, lactic acid , alcohol, xanthan gum, sodium pca , fragrance (perfume), allantoin , glycosphingolipids (ceramide) , hordeum vulgare extract (barley ) , sodium phytate, Sodium Hyaluronate (Hyaluronic Acid), acetyl tetrapeptide (peptide)
Suitable for
Perfect for
25+

35+

45+

55+

Normal / Dry

Very Dry

Sensitive / Rosacea

Combined / Blank
15 ml
Gives

0

BeautyPoints
More than 25 in stock
Free shipping on orders above 2000.-
Ships within 1 business day!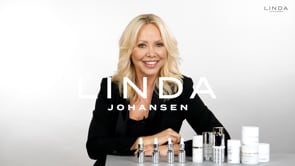 Linda's tips
Boosters
See Linda's tips for using our various boosters, and find the ones that suit you best! Spin movie 🙂
We know skin
Filter reviews
Age:
Skin type:
Rating:
Filter reviews
Write a review and get 10 BeautyPoints =

kr

10
Only logged in customers who have purchased this product may leave a review.