Golden Smoke Palette
4 øyeskygger

Golden Smoke Palette
Den perfekte øyeskygge-palett i lekre jordfarger med 2 matte og 2 shimmerskygger. Perfekt til hverdag og fest. Se "how to" video lengre ned på siden.
Om øyeskyggene
Description
Talkumfri makeup!  Øyenskyggene er tett pigmentert, drysser ikke og er laget for å smelte på huden. Fargene kommer fra naturlige mineraler som jernoksider og titandioksid.
Ingredients
Contains
Mica (and) Magnesium, Magnesium Stearate, Magnesium Myristate, Silica, Ethylhexyl Palmitate, Caprylic/Capric Triglyceride, Dimethicone, Polyisobutylene, Dimethicone/vinyl dimethicone crosspolymer, Hydrogenated Polyisobutene, Tocopheryl Acetate, Phenoxetol, Ethylhexylglycerin.
Get The Look!
Steg 1/7
Bli festklar med smokey eyes I gullfarger
Steg 2/7
Start med å påføre fargen Feather over hele lokket
Steg 3/7
For å markere globallinjen og gi øyelokket dybde påfører du fargen Mocha
Steg 4/7
Fargen Goldrush gir en lekker fest-variant og påføres i øyets ytre del.
Steg 5/7
Fargen Dolce gir sparkle og får festsminken til å glitre.
Steg 6/7
Lipgloss So Nude gir lyse lepper. Velger du Cacao blir leppene litt dypere.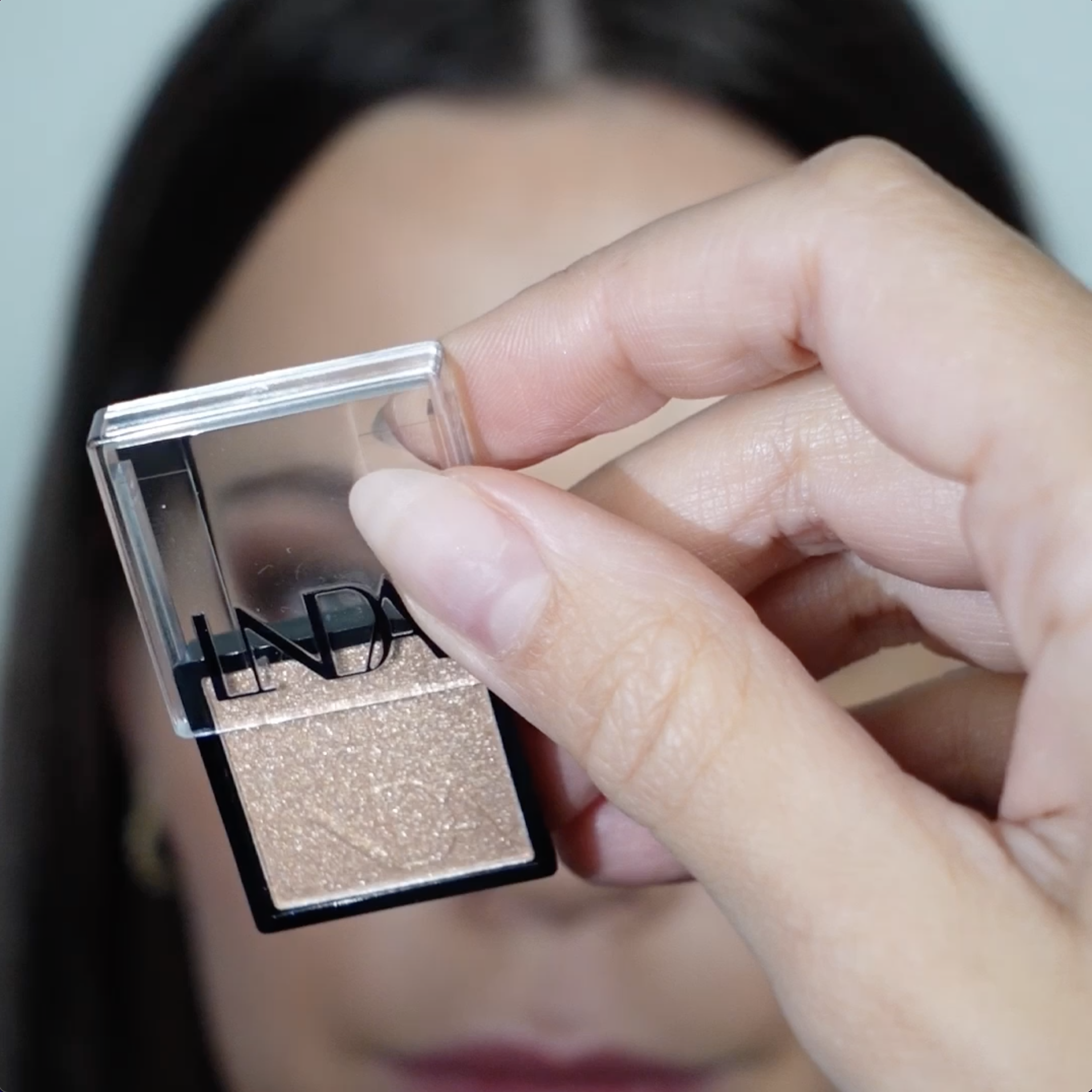 Steg 7/7
Gives

0

BeautyPoints
More than 25 in stock
Free shipping on orders above 2000.-
Ships within 1 business day!
We know skin
Filter reviews
Age:
Skin type:
Rating:
Filter reviews
Write a review and get 10 BeautyPoints =

kr

10
Only logged in customers who have purchased this product may leave a review.