Normal or combination skin?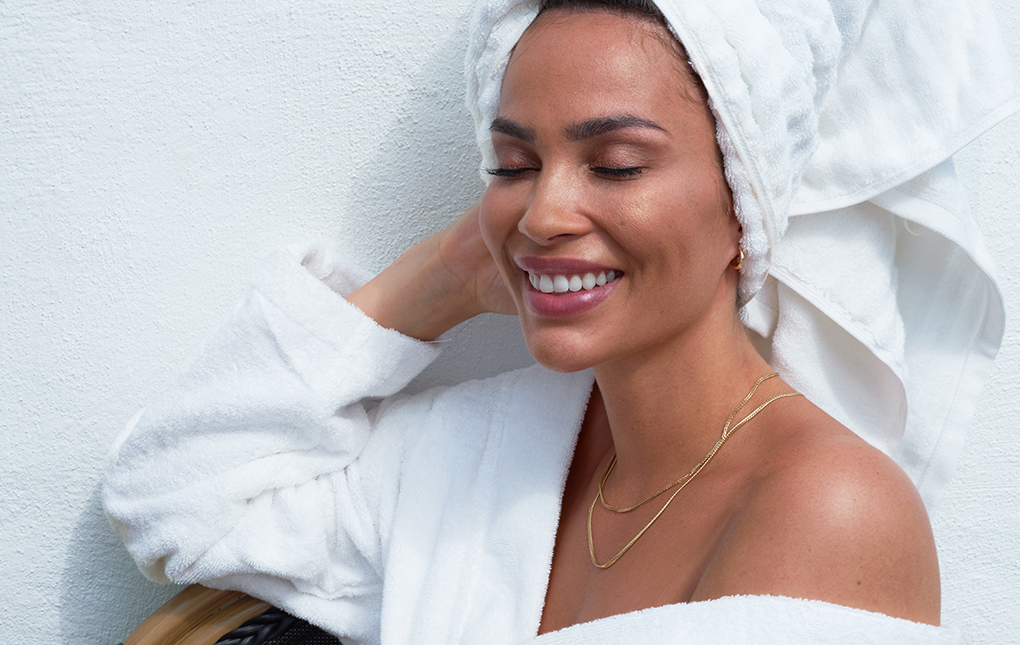 Combination skin is really the same as normal skin. The most normal thing is actually to have some drier and some oilier areas in the skin. And getting a pimple every now and then is also completely normal. They often occur in connection with the menstrual cycle, and always when it does not fit well.
Below you will find three main categories. See if you recognize yourself in one of them.
Normal skin with little problems
If you have skin that works normally, without the big challenges, you are in luck. Then you can pick and choose products, and it's mostly about maintenance and prevention. This does not necessarily mean that you can use everything you want all the time. Normal skin can also be overstimulated.
Cleanse the skin morning and evening with a good cleansing product
Exfoliating the skin a couple of times a week keeps the skin healthy and fresh
Serum that works in depth with what you want to work with
Day and night cream that suits your age and skin
Give the skin "the little extra" occasionally, with masks andampoules
Normal, adult skin with signs of aging
Is your skin really pretty easy to deal with, but the signs of aging are starting to irritate you a bit? If you want to slow down skin aging, there are many good options in our range. Choosing products with proven, active ingredients, and using these on a daily basis, will give you results.
Cleanse the skin morning and evening with a good cleansing product
Switching between an AHA peel and a milder peel is recommended
Feel free to use several different serums, to fight aging from several angles
Day and night cream with active ingredients
Treatment products such as masks, ampoules and roller sets provide an extra boost
The eye area should receive adapted care as well
Linda 5.0 is probably the series for you
Combination skin with oily T-zone
Forehead, nose and chin are the areas of the face with the most sebaceous glands and the highest sebum production. This is why this area, the so-called T-zone, often becomes fatter / shinier and you get more black dots and visible pores here. When it comes to choosing products, you can differentiate a little on where in the face you use certain products.
Cleanse the skin morning and evening, preferably with two different cleansing products
Use a tonic in the T-zone
Peeling twice a week, feel free to switch between acid peel and a mild grain peel
If the T-zone is very oily, you can use a separate serum there, otherwise only moisture
The day cream should be light, but provide plenty of moisture
The night cream can either treat excess sebum, aging, or whatever you want to focus on
Feel free to use masks, ampoules and possibly a derma roller for extra care and glow