Take the skincare routine
a new level of boosters!
There are several good reasons why you should add boosters to your skincare routine. And if you do not already have a relationship with the term "layer your skin", it's time to learn and practice!
Make sure that your skin gets all the good active ingredients it needs, that these penetrate deep enough into the skin and that your skin care routine is adapted to the skin condition at all times - that way you will get even better benefits from your skin care products.
Knowledge is the key to success - even when it comes to skin care! Fortunately, the way Linda's products are formulated makes it difficult to make mistakes. In addition, in this guide we will teach you more about how you can tailor your skin care routine to your skin's needs.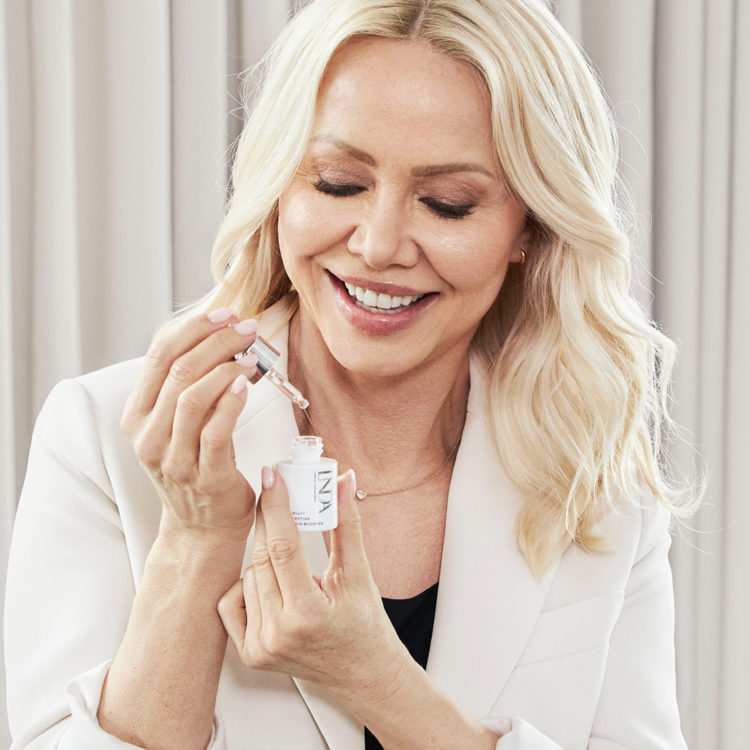 WHAT ARE BOOSTERS?
A booster is a very thin liquid product, which differs from a serum in that it:
Contains even fewer active ingredients and ingredients
Is even more concentrated, almost like a pure concentrate
DOES MY SKIN NEED BOOSTERS?
So, why should you let boosters have a place in your skincare routine? In the same way that you have several different spices in the drawer in the kitchen, you should have a selection of good active ingredients and products that your skin needs in your bathroom cabinet during a week, a season and a year.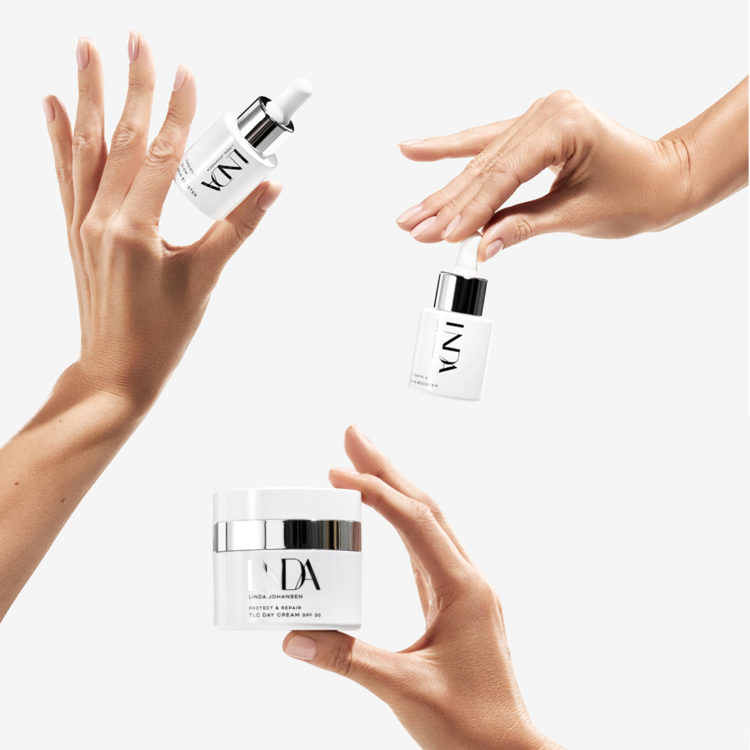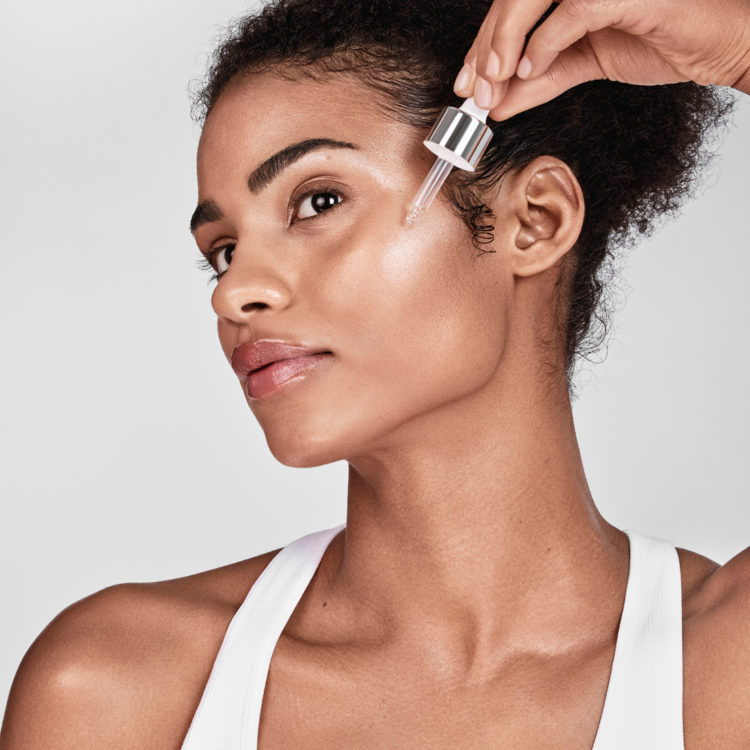 HOW DO I USE BOOSTERS?
There are two ways to apply skin boosters:
Along with the face cream . You can mix it into any cream! Linda's favorite is TLC Day Cream .
Apply the booster alone, like a serum, before applying face cream.
Fill the bathroom cabinet with products adapted to your skin's needs. Feel free to combine several boosters and serum. If there is something we at Linda Johansen Skincare have experienced over several decades in the skin care industry, it is precisely that one and the same person often has several skin challenges she wants to work with. Fortunately, you do not have to choose between anti-aging effect, moisture and pigment reduction! This is where the concept of "layer your skin" comes in.
LAYER YOUR SKIN!
"Layering" in connection with skin care is simply about adding in layers the active ingredients and products the skin needs . Linda herself often uses up to 3-4 serums and boosters at the same time. Apply a little product, and let each serum / booster soak into the skin between applications - or you can also massage in the product.
By having a repertoire of active ingredients to play on, and by adding layers to what your skin needs at all times, you become an even better skin care for your own skin!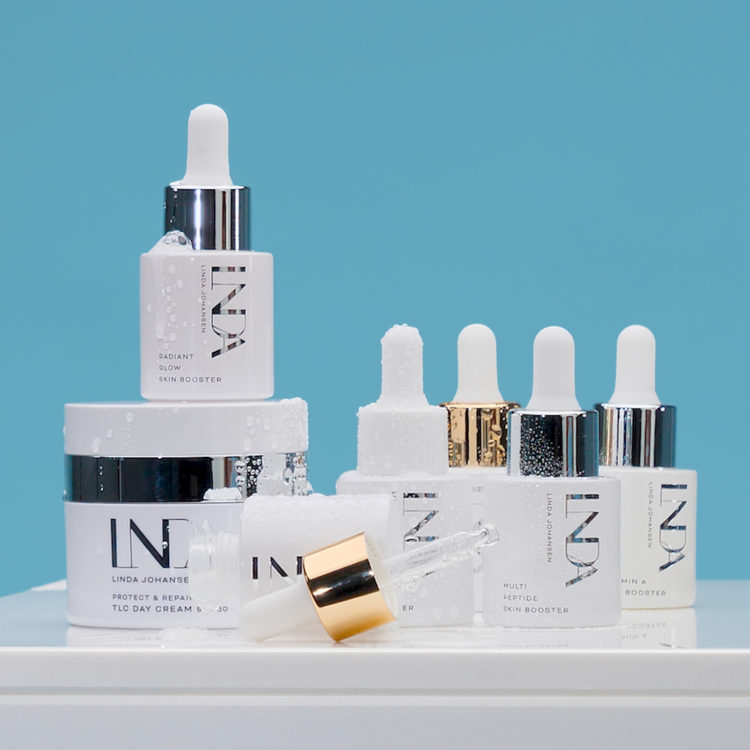 Learn more about active ingredients in skin care.
Are there any active ingredients that should not be used together?
No. All Linda's formulas are so finely tuned and advanced that they can be nicely combined! The only exception is for very sensitive skin - in some cases sensitive skin will react to the combination of retinol and vitamin c.