How to reduce and remove pigment spots?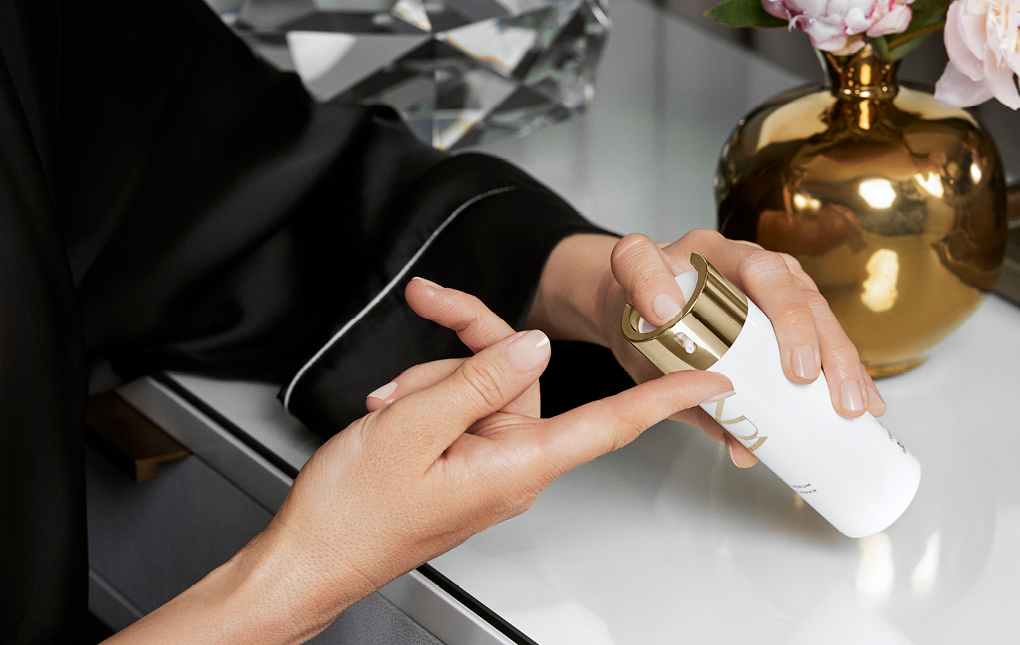 Hyperpigmentation, pigment spots, liver spots, age spots, melasma…. "Dear child has many names!
Uneven pigmentation in the skin, in one form or another, many of us struggle with. Most are due to sun damage from a lot of sunbathing earlier in life, but pigment spots can also be affected by hormones - which explains why these spots appear more often in women who are pregnant, breastfeeding or menopausal.  
Did you know that 7 out of 10 women get pigment spots, while only 3 out of 10 men get them? Pretty unfair you ask us!  
The pigments in our skin are there to protect the skin cells from the sun's UV rays. This is why we get browner in the skin when we have been out in the sun. The sun's UV rays can also burn and cause damage deep down in the skin. When a skin cell is damaged, it no longer works properly. It can result in it producing either too much or too little pigment, it can accumulate with dead skin cells on the skin surface, and the cells that form collagen and elastin no longer work so well. The skin gets an uneven surface - in both color and texture - and looks older.  
What can you do to combat pigment spots?
Prevent pigmentation
The most important thing you can do is protect your skin from the sun. Use face cream with SPF 50 , and avoid getting sun directly on the face. Wear sunglasses, a sun hat and feel free to lie under an umbrella on the beach. Because it is unfortunately the case that once you have started to get pigment spots, they pop out at the slightest ray of sunshine.  
Hormonal imbalances can also lead to pigmentation. So during puberty, pregnancy and menopause you should be extra careful. Birth control pills and other medications can also affect the production of pigment in the skin.  
If the skin is light, thin and sensitive, you have scars from acne or other things, there is also an increased risk of getting pigmentation.  
Remove pigment spots
Once the pigment spots are there, most people want to make them as invisible as possible. The first thing to be aware of then is that this is going to take time . It took many years for the pigment spots to get there, so it is not done in a jiffy to make them disappear.  
The cells that produce pigment are located at the very bottom of the epidermis. The good thing is that all the cells in the epidermis are replaced within a month. It also means that a hyperpigmented cell will use approx. a month on its journey upward in the skin layers, before it falls off. This is not to say that you can get rid of a pigment spot in a month. It takes time to "raise" the skin cells to produce the right amount of pigment. Some people may find that a pigment spot actually looks darker for a period of time before it fades.  
Ingredienser mot pigmentflekker:
A vitamin er antagelig den best dokumenterte ingrediensen innen hudpleie. Med sin evne til å påvirke cellefornyelsen vår, vil den både redusere aldringstegn, akneproblematikk OG pigmentflekker. Retinol er den mest kjente og mest kraftfulle formen for A vitamin i hudpleie. Sytenol er den plantebaserte varianten, som har de samme egenskapene, men er mildere mot huden. Sytenol kan også brukes i solen – det kan ikke retinol. Age Saver serum inneholder denne. 
Hordeum Vulgare ekstrakt er et av de nye tilskuddene til ingredienser mot pigmentering. Det er en plante mye brukt i koreansk hudpleie, og virker ved å hemme de kjemiske prosessene som skjer i huden, som får cellene til å produsere for mye pigment. Vi har denne ingrediensen i vår Radiance Booster. 
Niacinamid er en ingrediens vi stadig lærer mer om, og det viser seg at denne også har god effekt på å redusere pigmentflekker. Vi har laget to serumer med denne superingrediensen; Niacinamide Seum 10% og Niacinamide Serum 20%.
SYREBEHANDLING
Felles for alle syrer er at de har en eksfolierende effekt, altså at de løser opp i det øverste laget av gamle hudceller på huden. Dette er celler som er klare til å falle av, men som bare trenger et lite dytt, slik at det blir plass til nye, unge celler. De øker hudens cellefornyelse, noe som er bra for en moden hud, hvor cellefornyelsen går saktere enn hos en ung hud. Den eksfolierende effekten bidrar også til å glatte ut linjer og rynker, og behandler pigmenteringer nede i huden.
Hvordan redusere pigmentflekker i ansikt?
 Hver uke bør du peele med syrer, f.eks. Dermaglow AHA peel
Bruk Age Saver Serum, gjerne med noen dråper Radiance Booster hver dag
Bruk en retinolkrem som Rich Truffle Cream som nattkrem, gjerne med noen dråper Vitamin A Booster
Bruk enten en dagkrem med faktor eller en solkrem HVER dag, sol eller ei
Smør deg med tålmodighet, og fokuser på å hindre nye flekker i å komme fremfor å «fjerne» dem som allerede er der, da det er en mye hardere jobb.
Kombinasjonen av ukentlig syrepeel og effektfulle serum, vil jevne hudtonen og gi huden flere verktøy til å korrigere cellene som produserer feil.
Husk; man skal ALLTID bruke solfaktor uansett årstid, når man behandler huden med syrer eller retinol.