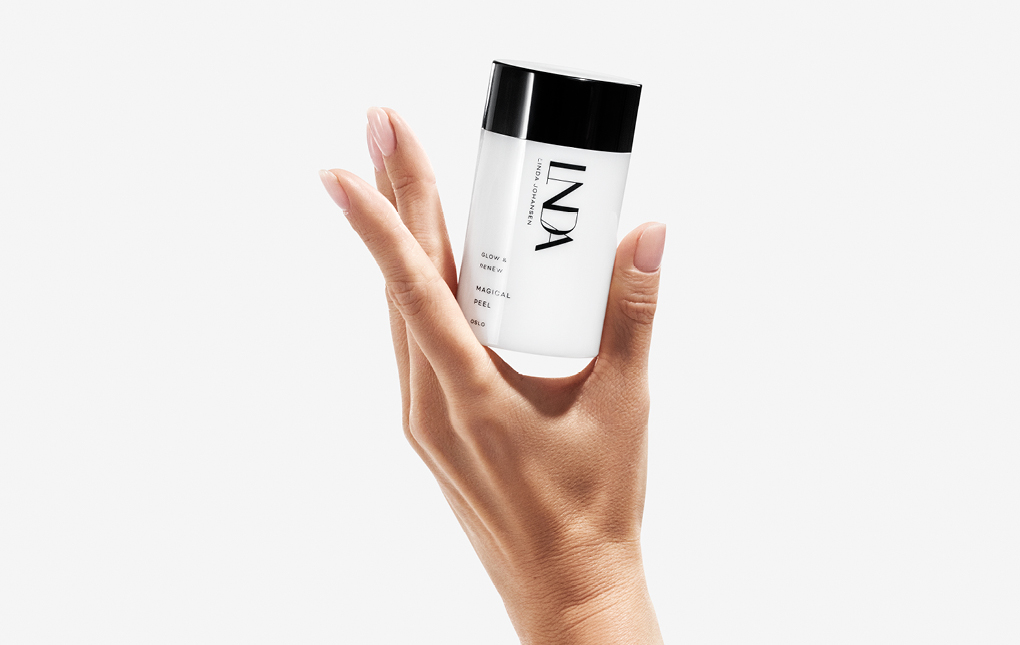 Enzyme peeling has a unique ability to loosen and remove dead skin cells from the skin in a gentle and effective way. The result is a healthy, fresh and glowing skin surface!
One of the most important steps in a good skin care routine is to get the skin completely clean. Both from make-up, dirt and dust from the air, but also from the skin's natural waste products, such as dead skin cells. All this "turbidity" helps to create a sticky "membrane" on the skin. A clean skin is important to:
Get the full effect of your skin care products
Get a glowing skin
Avoid impurities
What do enzymes do to the skin?
The skin is constantly renewed and daily repels dead skin cells that are bound to each other with protein bonds. By adding enzymes that break down these bonds, the dead cells will loosen and release from the skin. You can compare them to tiny scissors that cut up the bindings that glue them to the skin.
When you wash off the peeling after the end of the working time, these loosened, dead skin cells will be washed off with the peeling. The result is a healthy, fresh and clean skin surface that is very receptive to active ingredients from your skin care products!
How often should I use enzyme peels?
Linda's peeler contains enzymes from pineapple and papaya. These loosen the dead skin cells in a gentle way, which is also suitable for sensitive skin. You get the soft, good skin with a healthy glow without irritation and stimulation that can trigger rosacea or other skin irritations. Because the enzymes are so gentle, you can also allow yourself to use the peels a little more often.
Our Daily Pee l is a enzympeel developed for everyday use, while Magical Peel is designed for weekly use. See our guide to find out which enzyme peel you should choose for your skin.