What is the "base" in makeup?
You have probably heard of the word "base products" when it comes to makeup but it is not certain you have fully understood what they are or why you use them. Let me explain it easily!
For the makeup to be nice, there are some things that are important to think about. Over the years, several makeup artists have told me that the older we get, the more important it is with the base. Many women who have passed 35 years use less and less foundation and concealer, but in fact it is precisely these products that make the big difference when it comes to glow and freshness in the face. You can use as much eye shadow and lipstick as you want, glow and moisture in the cheeks are absent, the result is rarely very good.
In our makeup series we have a couple of basic products I can not do without. These are primers, foundation , concealers, correcting pen, and HD powder. These products make the skin stay nice all day!
PRIMER
Face Base Primer is our very best makeup friend. It makes the whole makeup sit, it simply sticks foundation to the skin! Primer will therefore make a big difference to your result, and it should be applied after serum and cream, but before all makeup products.
FOUNDATION
Flawless Foundation gives a silky matte finish and does not settle in pores, lines or wrinkles. It has a shelf life of up to 15 hours and provides easy to medium coverage. It is extra resistant to sweat, moisture and heat and gives a natural velvety matte finish that feels weightless on the skin.
CONCEALER
Our Concealers come in 2 types with 2 colors each: Light / Medium, Medium and Light Peach. Some days you need more neutralization of blueness under the eye, then Light Peach is used. Other days you need more lighting, then you use Light / Medium. Try your hand at your needs.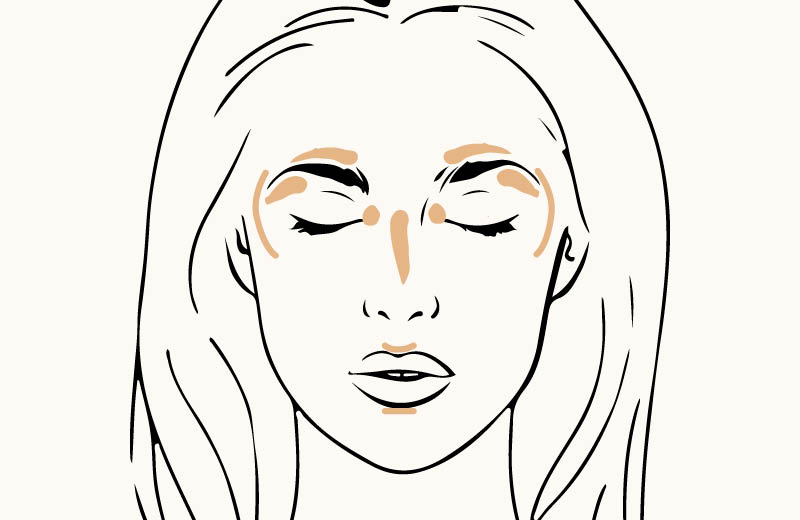 Liquid Concealer
This product brightens and covers the areas that have become a little dark. It is a solid concealer that hides a pimple or pigment spots, and it adds a little magic to your skin. It comes in two colors, light / medium and medium.
Use it under the eyebrow, under the eye and in the corner of the eye.
HD-POWDER
An adult skin often looks older with the use of opaque powder or talcum powder because it settles in lines and it looks dry. Our HD (High Defenition) Powder is a mattifying powder that does not settle in pores or lines, it is completely invisible. Every little grain is so fine that it only gives a silky soft finish without bumps, and it does not layer on the skin with multiple applications.