Skin care in the summer
Dos & don'ts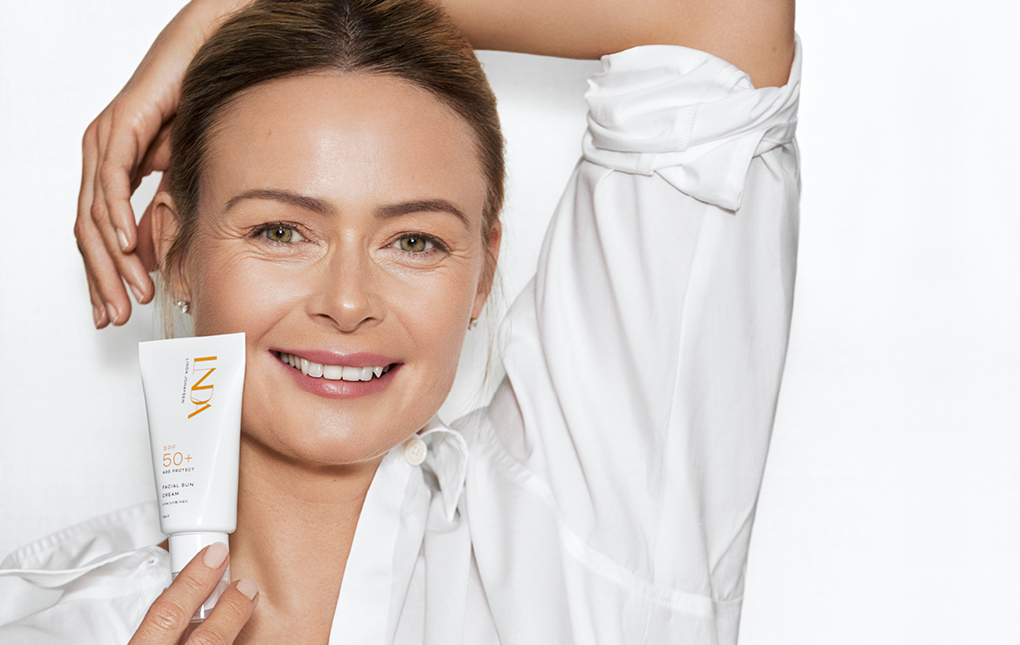 Many people wonder if they need to change skin care products in the summer. What should you use when the sun is shining, and what should you avoid?
It all really depends on how you are out in the sun. There is a big difference between those who like to lie down in the sun to get as brown as possible, and those who use sunscreen with SPF 50 , sunglasses, caps and sit under the parasol. If you are one of the latter, you can use what you usually do. If you are going to get sun directly on your face, it is wise to take some precautions with regard to which skin care products you use.
YOU SHOULD:
Use at least SPF 50 on the face
Cleanse the skin every day , as we often have more of both sweat, sebum and sunscreen in the summer
Use good moisturizing products and antioxidants to "repair" the skin
Use a mild peel a couple of times a week
YOU SHOULD NOT:
Make strong peels with neither acids nor grains, if you are going to sunbathe your face
Use retinol creams while out in the sun
Get sunburned
Should you be unlucky enough to actually get burned, or you just feel the slightly warm, stiff feeling after a long day in the sun, it is very nice to calm and cool down the skin with a moisturizing mask . These can be stored in the refrigerator, for extra soothing effect.
TIPS FOR GOOD SUMMER PRODUCTS: