This is the IMPORTANT STEP IN A SKIN CARE routine!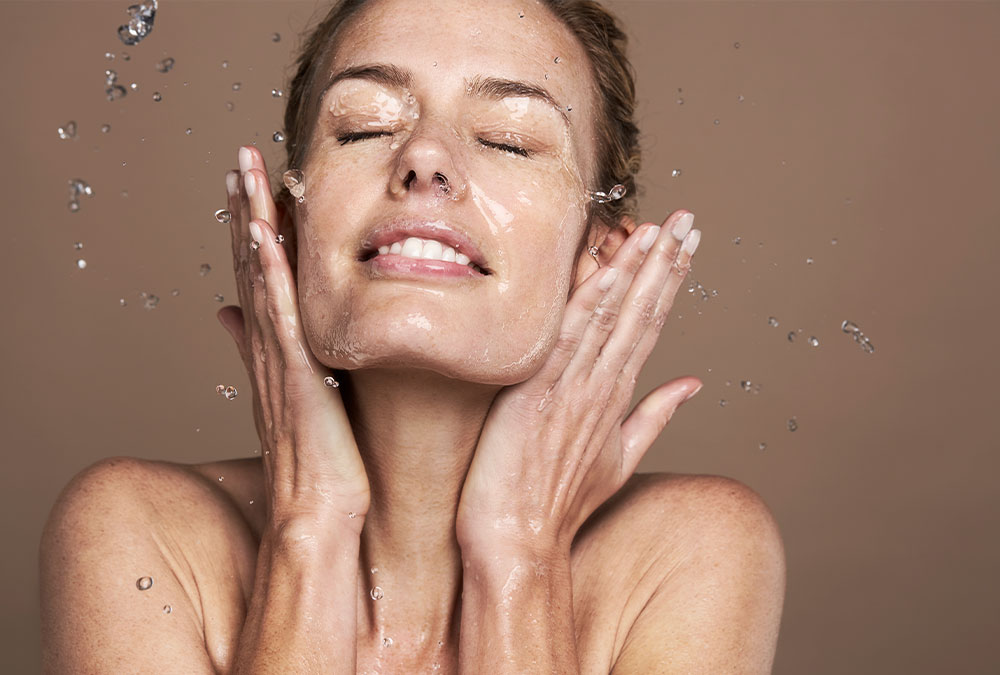 Do you spend money on anti-aging products instead of cleansing products? Or do you find it difficult to be motivated to cleanse your skin every morning and evening?
For me , the cleansing routine is an essential part of skin care, but washing with only water is not enough. Water alone will never be able to remove fat, pollution, oils, sebum and dead skin cells from the skin. If you do not remove this, you will only smear the expensive products on top of a film, and you will not get much benefit from it.
If you struggle with large pores, cleansing is also one of the most important things you do. If you clean sebum and waste products out of the pores daily, they will be smaller, and the skin will look smoother and healthier.
When the skin is clean, it becomes considerably more receptive to the effects of the other products you apply, both morning and evening. Therefore, it pays to find cleaning products you like and use them every day! 
What does it mean to double cleanse ? 
For optimal cleaning, I recommend " double cleaning". This means that you first clean with an oil-based cleanser ( Cleasning Balm ) to remove makeup, pollution and residues of sun factor. Then clean with a water-based cleanser ( Foaming Face Wash orSalisylic Face Wash ) to wash away the residue from the oil, as well as sweat, waste products and dirt on the skin. Finish with Salisylic Tonic which cleanses in depth or Balancing Tonic which moisturizes and soothes, and you have a shiny clean skin that is ready for serum and cream. 
Tip : Wash cleansing products, peels and masks with our microfiber mitten , and you are sure to remove all remnants of product on the skin. At the same time it gives a light exfoliation.