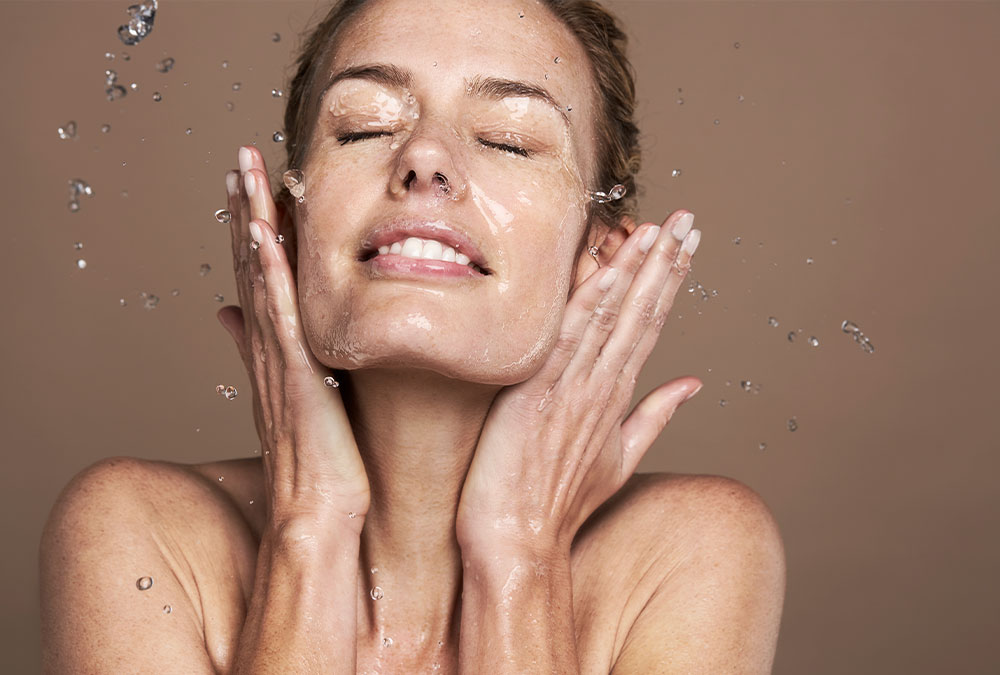 Oily skin can be quite irritating. The skin produces more sebum than necessary, and it often results in shiny skin surface, blackheads, blackheads, pimples and other sebum accumulations. In the past, this was a problem that belonged mostly to young people, but "adult nudity" has unfortunately become a growing problem.
Whether you are young or adult with oily skin, there is one thing you should NOT do: Dry your skin. Because when the skin becomes dry on the surface, it reacts by producing more sebum to compensate. Then you hurt worse.
How to treat oily skin?

Cleanse the skin every day , preferably both morning and evening. If you use cleansing products with BHA / salicylic acid, you will get cleansed well down in the pores.
Use a tonic with BHA / salicylic acid, which thoroughly cleanses and inhibits bacteria, without drying out the skin.
Peeling / scrubbing should be used regularly, to remove dead skin cells and prevent sebum from getting stuck in the pores. You can use a mild peel with some acids, enzymes and grains a couple of times a week. Remember not to scrub on active acne. Or you can use a stronger AHA acid pellet without grains, which also treats aging and pigmentation.
Day cream that moisturizes easily and protects the skin. If you are young and want to prevent your skin from becoming shiny and red, we recommend a light, soothing moisturizer . If you need a lot of moisture, but do not want oils, you should try the gel cream Glacier Skin Lock . If you are an adult, it is nice to have a cream that gives a little more TLC .
The night cream you choose should treat your skin while you sleep. If your skin needs to be soothed and receive gentle moisturizing care, choose a healing cream . If you are more adult, and would like to treat signs of aging at the same time, you can choose a cream with retinol ( Truffle A ).
Extra treatment products can be a good help if you feel dry at times, want to work extra to reduce shine, or if signs of aging and pigment spots are problem areas. Then you may want to use a serum. To curb sebum production, we recommend Salisylic Serum . You get effective spot treatment of pimples with Spot Killer .
We recommend that you take the "test" in our skin care selector to see which products are suitable for your skin.
Here you can read more about teenage skin .
If you want personal recommendations for YOUR skin, we are happy to help you.
Contact us at kundeservice@lindajc.com or tel. 900 36 480