Beauty Silk Putetrekk
100% silk. 100% beauty sleep.

Beauty Silk Putetrekk
This is quality! Do you want to give the best to your skin and hair, and at the same time sleep silky soft? Then you should try my Beauty Silk pillowcase which is made of 100% Charmeuse Mulberry silk (22 momme) . There are many silk pillowcases on the market during the day, so be aware of the big differences in quality. Many people do not know that silk should be part of a skin care routine. Silk contains protein and amino acids, which helps maintain the skin's natural balance. Watch video further down :-)
What does it do
Description
Silk should actually be a part of your skincare routine! The exclusive substance contains both protein and amino acids , which among other things help to maintain the skin's natural balance. Silk pillow cover:  
Prevents sleep wrinkles and pressure marks

 

Does not absorb the skin and hair's natural oils

 

Is allergy friendly and repels mites and dust

 
Key features
Key features
This is quality! The silk pillow cover is made of 100% Charmeuse Mulberry silk (22 momme). Sleep affects both skin, hair and health. Therefore, you can look at the silk pillow cover as part of your skincare routine. Linda's silk pillow cover:  
Is antibacterial

 

Protects the hair

 

Good against the skin and 100% itch-free

 

Of thick, good quality

 

Made to last a long time

 
Use
How to do it
Rest your head on the silk pillowcase every single night, for the best possible effect. Silk is partly self-cleaning, which means that you can save a lot of washing if you are good at aerating the cover regularly.

When washing the silk pillowcase:
Wash at 30 degrees

 

Choose a program with the shortest and lowest possible spin, preferably wool / silk program

 

Avoid twisting the silk, it can damage the silk threads over time

 

Use a mild detergent. We recommend Milo or baby shampoo. A couple of teaspoons is enough

 

Dry the silk pillowcase by laying it as flat as possible. If necessary, hang it on a drying rack, but be aware that there will be "hanging strips" where the cover is in a fold over the cord

 

DO NOT dry the pillowcase in the sun. Direct sunlight can destroy the delicate silk fibers

 
FAQ
Useful info
There are many silk pillowcases on the market, but the quality varies. Linda's silk pillowcase is made of Mulberry silk, which is the most exclusive and delicate silk on the market. The quality of silk is measured and described in " momme ", which says something about how tightly woven and heavy the silk is. Linda's silk is 22 momme , which means that it is heavy, thick and of good quality.
Ingredients
Contains
Linda Beauty Silk is made of 100% Charmeuse Mulberry silk (22 momme) of the highest quality (A6 standard) that lasts for many years.
The pillow cover comes in 50cm x 70 cm and can be machine washed with a silk / wool program at 30 degrees.
Linda's Beauty Silk products are approved in accordance with the quality standard Oeko-Tex 100.
Suitable for
Perfect for
Normal

Tørr/Meget Tørr

Sensitive / Rosacea

Combined / Blank
Gives

0

BeautyPoints
More than 25 in stock
Free shipping on orders above 2000.-
Ships within 1 business day!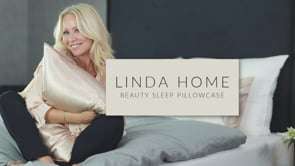 Linda's tips
Silk is amazing!
Silk is a natural product and the most wonderful thing I know about sleeping on. Watch the gorgeous pillowcases "live" in the video here.
Spin movie! 🙂
We know skin
Filter reviews
Age:
Skin type:
Rating:
Filter reviews
Write a review and get 10 BeautyPoints =

kr

10
Only logged in customers who have purchased this product may leave a review.