BODYLUXE Body care products
LUXURY AND CARE FOR THE BODY
Who has not felt on dry bones, and felt that they must be lubricated several times a day? With these body care products , you can give your skin moisture and nourishment that lasts throughout the day. Our Nordic climate can be a challenge for the skin - both on the face and on the body. Our changing seasons mean that the skin is not able to hold moisture so well, so then it's nice to be able to help it a little, right?
INGREDIENTS

The ingredients in these products are carefully selected, precisely to help the skin retain moisture, while giving it lots of good nutrition. The products are 84-99% natural and 100% vegan and animal friendly. Oils from avocado, argan and CBD, combined with peanut butter, aloe vera, vitamins and antioxidants, are a perfect combination for dry skin on the body. The products are rich, at the same time as they do not lie on the outside and feel sticky.
THE FRAGRANCE
And the scent then, you… It's a chapter in itself. Linda has worked closely with the perfume makers at Payan Bernard in Grasse, France . They have been doing scents since 1854, so this sits in their spinal cord. The scent is tailored to just our body series, and the result just has to be experienced. It had to be light, to be able to fit with your favorite perfume, at the same time as it has several layers and is completely unique. We landed on a lovely, fruity gardenia scent note over a soft, woody base - which we all love!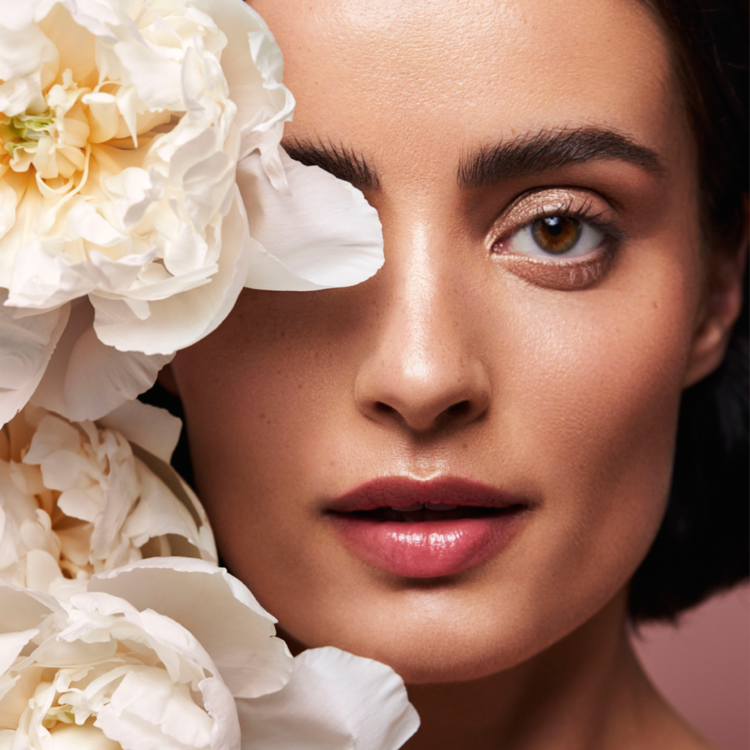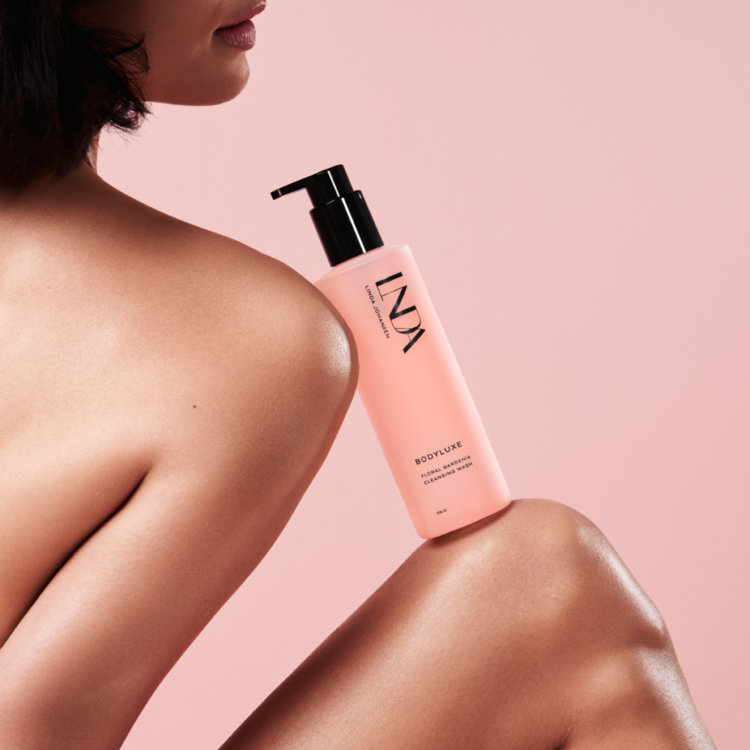 Floral Gardenia
Cleansing Wash
A gentle body wash that cares for and moisturizes the skin. Contains aloe vera, provitamin B5, hyaluronic acid and argan oil, leaving skin clean and soft. It has a mild and pleasant floral scent, and can be used both as a shower gel and bath foam.
Floral Gardenia
Hydrating Lotion
A rich and nourishing body lotion , which helps even the driest skin. The texture is silky soft and melts into the skin, without it becoming sticky. Ingredients such as cactus figs, argan oil, shea butter and provitamin B5 leave the skin protected, moisturized and silky soft - with a wonderful, mild floral scent.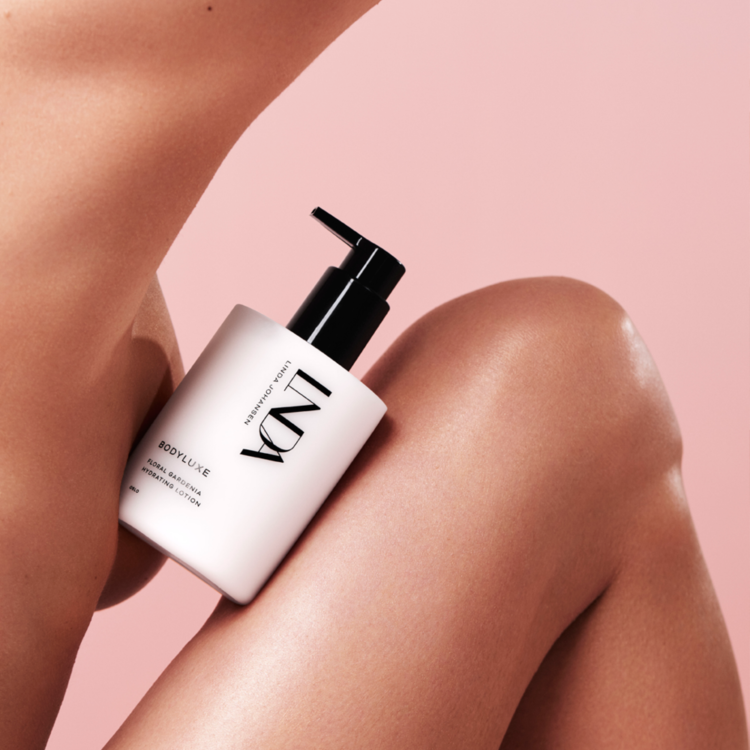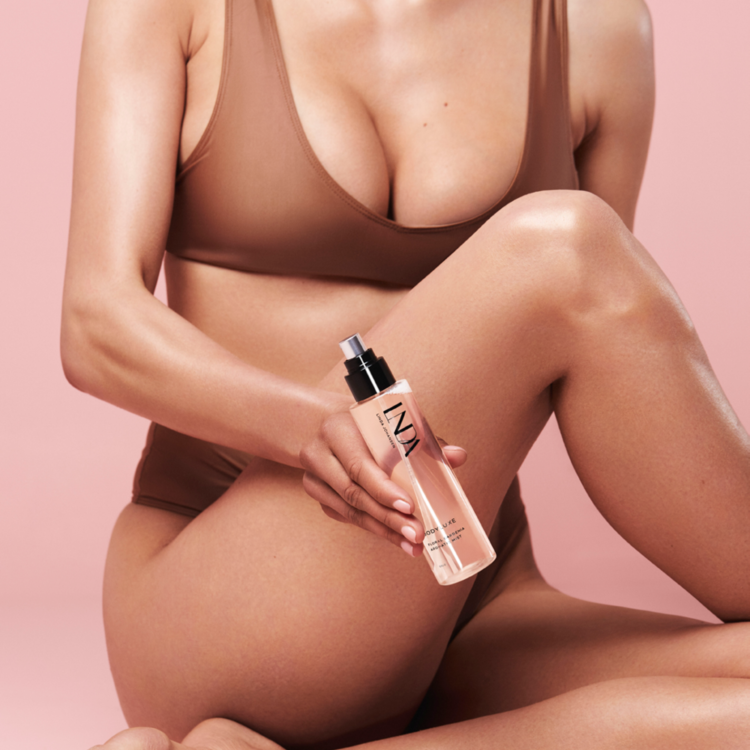 Floral Gardenia
Aromatic Mist
This body spray provides light moisture and a beautiful, fresh floral scent for skin, hair and space. Perfect to take with you to the beach and use when you feel like "freshening up" a bit. Can be used over body lotion, both morning, evening and at any time from time to time.

I am so proud to finally be able to offer body products! And then it's fun to have been involved in designing your very own fragrance - which is SO beautiful! Natural quality ingredients are as usual a requirement from me. And the name - BODYLUXE - it just said itself.
Linda